RWS Ammunition | New England Custom Gun Service, Ltd. - Page 1
NECG is selling...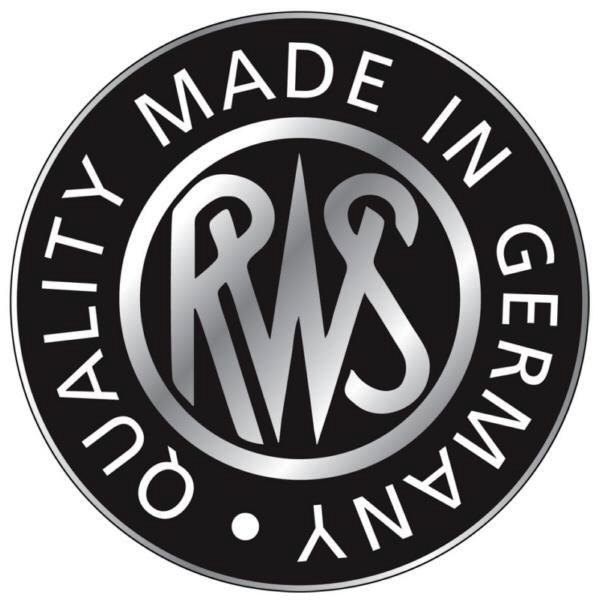 RWS Ammunition
RWS HAS INFORMED US THAT WE WILL NOT BE GETTING OUR PENDING ORDER FROM LAST OCTOBER DUE TO PRODUCTION PROBLEMS. SO UNTIL FURTHER NOTICE NECG WILL NO LONGER CARRY RWS AMMUNITION. SUPPLY IS LIMITED
If you take your hunting seriously you owe it to yourself to look at what RWS offers. This is not "plinking" ammo but rather some of the most meticulously made hunting ammunition ever factory produced. RWS controls ever aspect of their components and their bullet designs are without equal. NECG is stocking the hard to find metric calibers as well some old American favorites with some of the most advanced bullet designs around. We are also stocking many with "LEAD FREE" alternatives such as the EVO GREEN and the monolithic HIT bullets.
"This ammo is not cheap, but worth every penny."
This ammunition is stocked in limited quantities, so sales will be based on "first come - first serve". Back orders are possible.
PLEASE NOTE: WE DO NOT HAVE RWS COMPONENTS
Pre-order requests are welcome. If you see a load in their catalog, that you would like to purchase, please let us know and we can add it to an upcoming order. Please plan ahead for these new inquiries as shipments from Germany can run several months.
Ammunition is priced per box. 20 rounds per box unless otherwise indicated.
AMMO RESTRICTIONS:
You must be 18 or older to purchase rifle ammunition.
All ammunition must be shipped Domestic Ground.
Residents of CA, DE, IL, NY and OH may have additional restrictions.
Check your state and local laws for any other ammunition regulations that may apply.
NECG will not export ammunition out of the United States.
NECG CANNOT SHIP AMMUNITION TO THE FOLLOWING ADDRESSES:
P.O. Boxes
APO/FPO Addresses
International Addresses
Massachusetts
District of Columbia
Alaska
Hawaii
U.S. Territories
U.S. Addresses having a zip code that starts with 100, 101, 102, 606, 607 or 608.
CALIFORNIA CUSTOMERS:
In order to comply with California Proposition 63, NECG must now ship all ammunition ordered to an FFL or California approved ammunition dealer. Prior to or immediately after ordering ammunition please arrange to have an FFL sent, in your name, to info@necgltd.com or faxed to
603-287-4832
. We will then ship your ammunition order to this dealers address.
NEW YORK STATE CUSTOMERS;
As per New York law, all ammunition ordered must be shipped to an FFL dealer in your area. Please have the dealer provide us with a copy of their current FFL prior to or immediately after placing an order. Please arrange to have an FFL sent, in your name, to info@necgltd.com or faxed to 603-287-4832. We will then ship the order to the dealers address.