New Gun Rack | New England Custom Gun Service, Ltd. - Page 1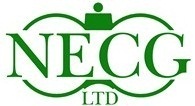 New Gun Rack
NECG can order and customize a firearm to meet your requirements.
From simple length of pull changes to complex sighting systems or alterations.
Contact us with your wish list of options and allow us to work up a quote to suit your needs or dreams.
We have access to exceptional firearms from makers all over the world. These include, but are not limited to, AYA, Blaser, Dakota, Krieghoff, Mauser, Merkel, Prechtl, Sauer and Steyr. We can set you up with a new gun to fit your needs and requirements.....or well for lack of another word...obsession. Like our services, we stand behind every gun we sell, so we will only want to sell the very best in the industry. We often offer "Package" deals. For rifles, we outfit the gun with accessories such as sights, mounts and a scope. For shotguns we can adjust the stock dimensions, alter chokes or install a leather covered pad. You can pick a gun and then cruise our website or catalog for accessories to compliment it. Contact us for more information.
ALL GUN SALES MUST GO THROUGH A DEALER WITH A FEDERAL FIREARMS LICENSE.
To see our selection of Used firearms please visit the NECG USED GUN RACK