Prechtl | New England Custom Gun Service, Ltd. - Page 1
MJ98 Actions
by Gottfried Prechtl
UNTIL FURTHER NOTICE:
NECG WILL NO LONGER BE ORDERING PRECHTL ACTIONS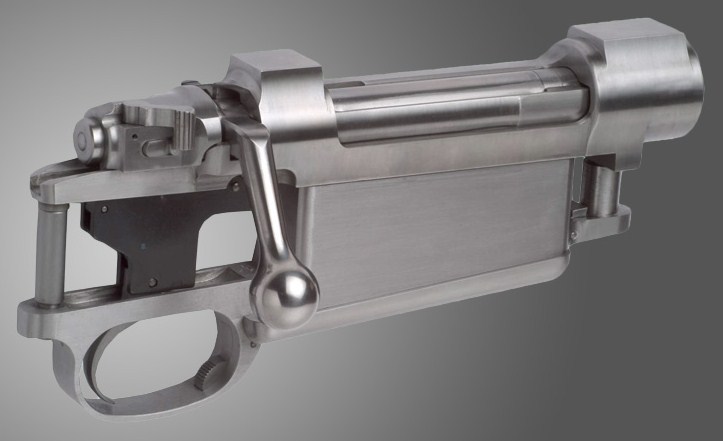 Produced by Gottfried Prechtl, in Germany,the sought after Prechtl MJ98 Magnum systemis made to the original
drawings of Paul Mauser. There are, however, some technical details of the new action that have
evolved to fit the requirements of todays high performance ammunition. For example, the extractor
was lengthened by 8 mm, to ensure even better cartridge chambering and extraction for cartridges like
the 460 Weatherby, additionally the ejection port was extended by 8 mm, to handle the biggest
cartridges. The Prechtl MJ98s double square bridges were increased by 2 mm to handle greater pressure and
recoil.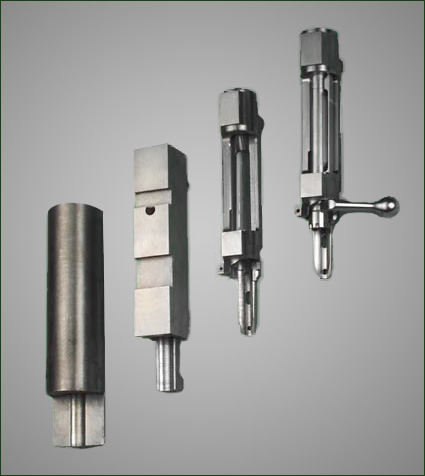 All parts are machined from solid stock, where a total of 33lbs of steel is machined to a finish product weighing slightly less than three pounds.
This process that takes approximately 92 hours for the completion of one action.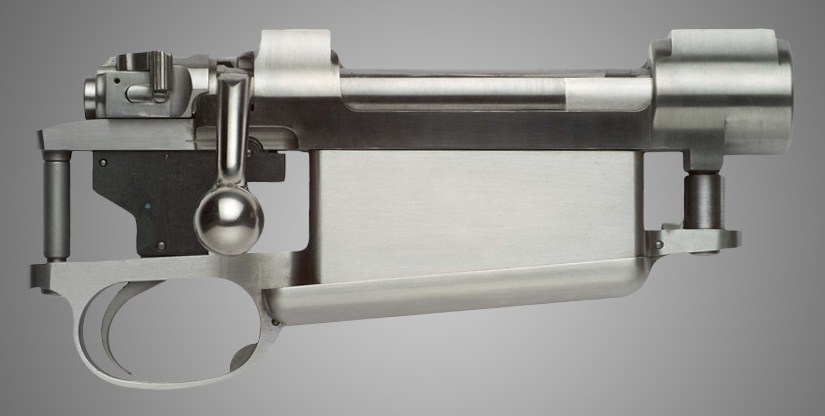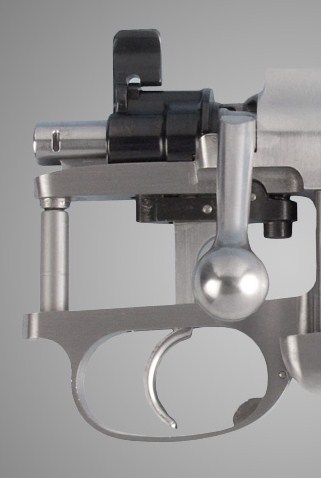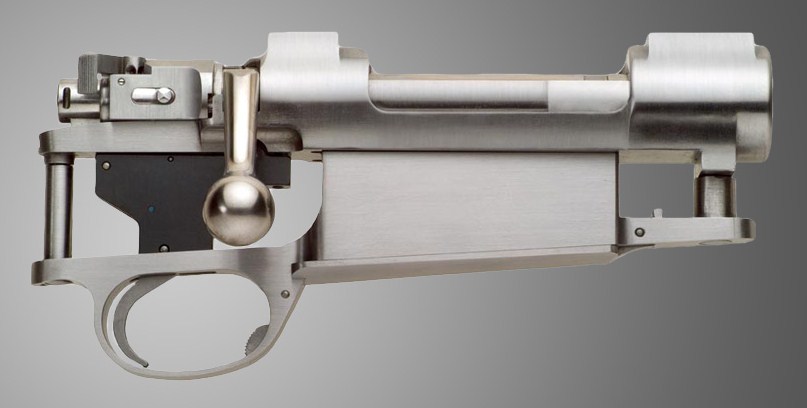 Magnum Action with optional accessories.
Mauser Flag Safety
Standard Action with optional accessories.
The Prechtl MJ98 Action is available in 2 lengths, Standard and Magnum.
The actions can be made to a specific cartridge.
Each Action comes with the following features
:
(Unless otherwise specified)
Double Square Bridge Receiver.
Machined Bolt with Mauser Style Bolt Knob (High-Open Sight Model).
Mauser 98 2 Stage Trigger.
Standard Depth Magazine Box with Flat Floorplate.
Prechtl MJ98 Standard Length Action:

(Without: Bottom Metal and Trigger)

Email for $$
Prechtl MJ98 Standard Length Action for .22-250 - .30-06:

(Includes: Bottom Metal -3-Position Safety -Recknagel Trigger)

Email for $$
Prechtl MJ98 Standard Length Action for 9.3x62& 9.3x64:

(Includes: Bottom Metal - 3-Position Safety - Recknagel Trigger)

Email for $$
Prechtl MJ98 Magnum Length Action for Magnum Calibers

*

:

(Includes: Bottom Metal - Flag Safety - 2-Stage Trigger)

Email for $$ Prechtl MJ98 Magnum Length Action for.500 Jeff. - .460 Whby: (Includes: Bottom Metal - Flag Safety - 2-Stage Trigger) Email for $$ Prechtl MJ98 Magnum Length Action for.505 Gibbs:

(Includes: Bottom Metal - Flag Safety - 2-Stage Trigger)

Email for $$
* Magnum Calibers: .338 Lapua -.375H&H - .404 Jeffery - .416 Rigby - .450 Dakota - .458 Lott
Barrel,Sporting Contour .375-.416-.404-.450-.458-.500 Email for $$
Barrel, Integral Type I or II .404-.416-.450-.500 Email for $$
Recknagel Adjustable Trigger Email for $$
Recknagel 3-Position Safety Email for $$
Recknagel 3-Position Safety with Locking Lever Email for $$
Machined Low Bolt Handle for Scope Use Email for $$
Drop Box Bottom Metal with Flat Floorplate Email for $$
Drop Box Bottom Metal with

Rigby IIFloorplate Email for $$
Drop Box Bottom Metal with

Rigby III Floorplate Email for $$
Action Machined and Prepared for use with Talley Rings
(Talley Rings not included) Email for $$
Action Machined and Preparedfor Pivot Mount
(Rotary front with Dovetail rear base-Rings not included.) Email for $$
Single Square Bridge Email for $$
Thumb-Cut on Left Side of Action Email for $$
Rigby Diopter Sight mounted Email for $$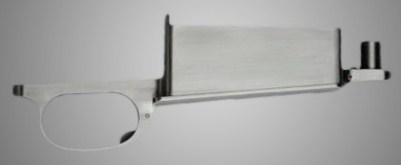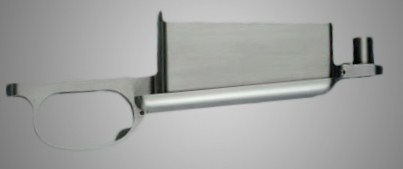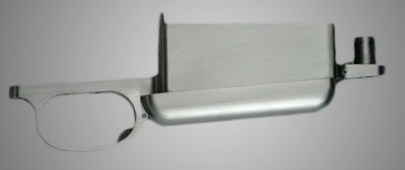 Bottom Metal with Drop Floorplate - Flat Bottom Metal with Drop Floorplate - Rigby II Bottom Metal with Drop Floorplate - Rigby III