Guns | New England Custom Gun Service, Ltd.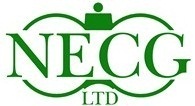 Used Gun Rack

We offer a number of exceptional new and used long guns, ranging from the occasional classic double rifle or shotgun to functional hunting firearms. Our inventory changes constantly, so if you don't see what you're looking for, come back at a later time or contact us. We do not purchase guns outright but do sell them on a consignment basis. All of the guns offered have been inspected in our shop and we stand behind all sales. Please contact us at info@necgltd.com for more information on a specific gun. Please reference the make, model and inventory code number just before the posted price.
ALL GUN SALES MUST GO THROUGH A DEALER WITH A FEDERAL FIREARMS LICENSE.
To see our selection of New firearms please visit the NECG New Gun Rack
Price
Sort Order
Per Page
Filter By