Recknagel | New England Custom Gun Service, Ltd. - Page 1
NECG presents: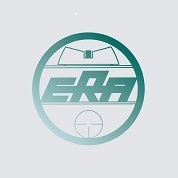 ERA-RECKNAGEL Mil-Std 1913 PICATINNY RAILS & ACCESSORIES



                    PICATINNY RINGS                                                   PICATINNY RAILS                                     RAIL SCOPE ATTACHMENTS 
RECKNAGEL found a way to make the Mil-Std 1913 Picatinny system appealing by softening the lines for sporting use.
NECG is now offering Recknagel Picatinny Rails & Rings and also Rail Scope Attachments for the Picatinny Rails. 
Scroll Down to Shop the Picatinny Line-up
NECG is also the importer for any and all of the scope mounts RECKNAGEL produces.
If you do not see it on our website then please contact us and we can help you locate it.  
Recknagel "Classic Steel Mount"  
Please call us at 603-287-4836 or email us at info@necgltd.com for more information on the Recknagel scope mounts.