Home
> Ammunition
COMING SOON TO NECG……….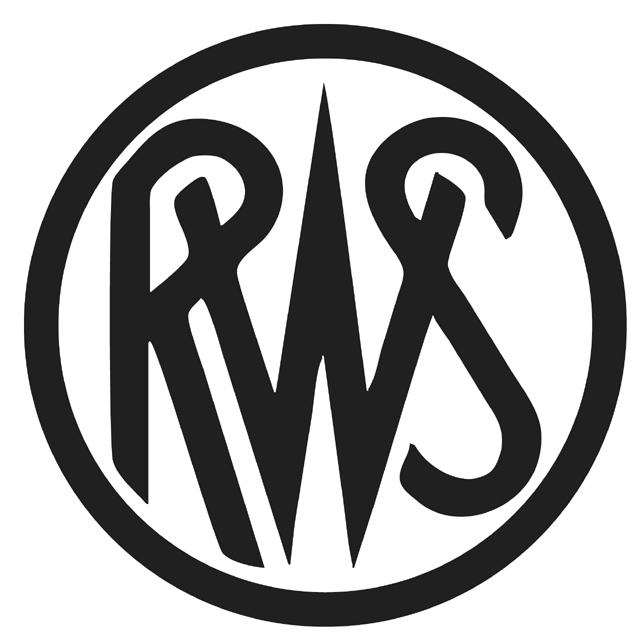 RWS Ammunition….

RWS Update: We have been told that our first order of RWS ammunition should be here, with any luck, around the end of March. We want to thank you for your patience. We will post an announcement as soon as it arrives....
NECG is working out the details to offer the highly acclaimed, but elusive, RWS ammunition from Germany. We are preparing to place our first order which will consist mostly of metric calibers and offerings. If you are interested in a specific metric or even standard caliber from RWS please contact us for more information or to place your order.
For more information on the amazing line of RWS ammunition, please see the attached catalog: RWS Centerfire Cartridges.pdf
The * marked items below will be coming in the first shipment.
Item Cartridge Bullet Bullet
Number Name Designation in Grains
2116375 .22 HORNET KTMS 46
2116448* 5,6X50 R MAG TMS 55
2116502 5,6X50 R MAG TM 63
2116847 5,6X50 R MAG TMS 50
2116979 6,5X65 RWS KS 127
2116987 6,5X65 R RWS KS 127
2117037* 6,5X54 M-SCH TMR 159
2117649 300 WIN MAG KS 165
2117657 300 WIN MAG UNI 181
2117827 30 R BLASER KS 150
2117835* 30 R BLASER UNI 181
2117843 30 R BLASER KS 201
2117878 300 WIN MAG DK 165
2117894 30 R BLASER DK 165
2118270* 9,3X74 R TMR 286
2118327* 10,3X60 R KS 253
2118378 375 H&H MAG UNI 300
2118459 375 H&H MAG KS 300
2118491 7MM REM MAG ID 178
2118505 7MM REM MAG KS 162
2118629 7MM REM MAG TMS 145
2315437* 9,3X74 R EVO 290
2119331* 404 TM WOODLEIGH 401
2119358* 404 VM WOODLEIGH 401